Riven is here!!!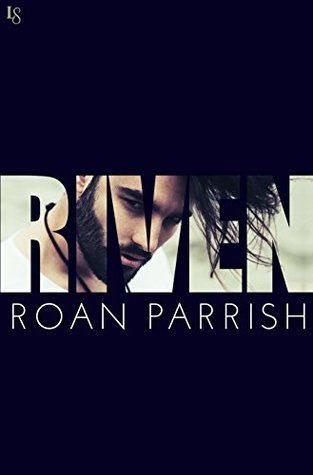 Purchase here:
Theo Decker might be the lead singer of Riven, but he hates being a rock star. The paparazzi, the endless tours, being recognized everywhere he goes—it all makes him squirm. The only thing he doesn't hate is the music. Feeling an audience's energy as they lose themselves in Riven's music is a rush unlike anything else . . . until he meets Caleb Blake Whitman. Caleb is rough and damaged, yet his fingers on his guitar are pure poetry. And his hands on Theo? They're all he can think about. But Caleb's no groupie—and one night with him won't be enough.
Just when Caleb is accepting his new life as a loner, Theo Decker slinks into it and turns his world upside-down. Theo's sexy and brilliant and addictively vulnerable, and all Caleb wants is another hit. And another. That's how he knows Theo's trouble. Caleb can't even handle performing these days. How the hell is he going to survive an affair with a tabloid superstar? But after Caleb sees the man behind the rock star, he begins to wonder if Theo might be his chance at a future he thought he'd lost forever.
RATING:
Without a doubt, this is now the standard that I will hold all my rockstar romance reads up to.It's so beautifully written. Not only is this story of Theo and Caleb, but also, every page feels like a homage to the art of music.
I almost want to say that the music is in the centre of it all and Theo and Caleb were simply the instruments. But I won't:D This is after all Theo and Caleb's story.
Two very different individuals yet none of that matters. Music ties them together, and that's what truly matters. Something about each other calls to the other. Motivated by totally different things, yet the result is the same, love for music and eventually each other.
I believed every word that Roan used to paint these two as true artists in every sense; Theo with his insecurities and Caleb with his demons.
I can keep waxing poetic about this book, about the story, about Theo and Caleb for a long time, but I don't think I can do it justice. Best I can explain it is that it left such a visceral effect on me that it lingered on for a while.
Roan definitely has wicked ways with words... that is all...
Thanks for dropping by!
~Leftie