✦✦✦✦ NEW RELEASE + GIVEAWAY ✦✦✦✦
*KINDLE FIRE + AMAZON GIFT CARD*
Blurb
I am loyal, but I will betray you.
I am strong, but I have scars.
I am an angel, but the devil.
I met her when I was sixteen and she was a breath of fresh air. She swooped in, making me smile. But then she left, taking my next breath with her.
Her smile could light up a room, making my black heart pitter patter.
I found her again ten years later, with a syringe in her arm.
Blood coming from between her legs.
She was broken and I was glad she was broken. She wouldn't think less of me and my damaged ways.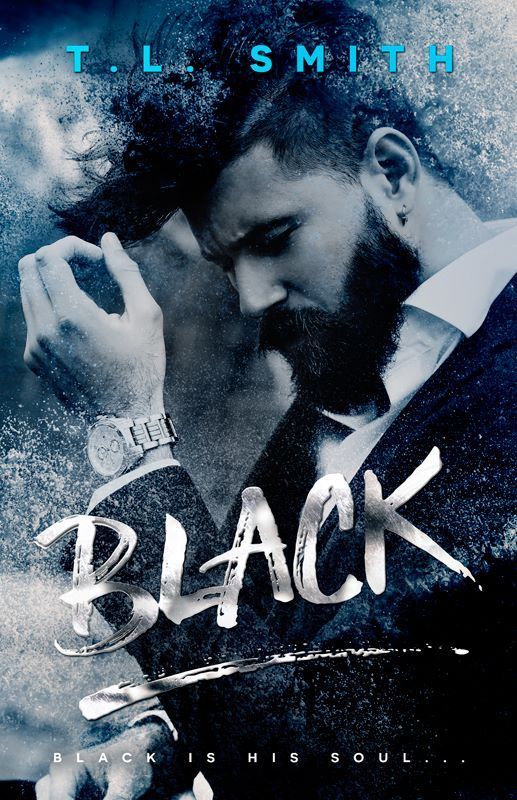 JUMP ON OVER HERE AND SCROLL DOWN TO ENTER THE GIVEAWAY. KINDLE FIRE GIVEAWAY + AMAZON GIFT CARD
"They say I bring nothing but black, darkness. Though, when I'm with you, all I see is color, and f*ck, it's the best thing I've ever seen, Rose," he says...
My body shakes, excitement fills me. He does this to me, puts all the right emotions back into me. How could someone with what they say is a black soul do such things to another human being? He isn't what they say, not when he's with me. He's nothing but good, caring, and even loveable when he's with me.
"I'm going to claim you, Rose," he whispers...
"Why?" I ask, gripping his hair tight.
"Because I will make you never forget me."
"I could never forget you."
GAH!!!!!! After I finished reading this, I ask myself, "Elle, Elle, Elle, why do you do this to yourself??? Why don't you pay close attention to the cover or the blurb??? How do you miss the crucial part where it says it's a series?!?!? Now you just finished another book with a crazy cliffhanger ending and you're left hanging, again?!?!? *runs to Goodreads and read the book details again* Wait!!! It doesn't say anything about series anywhere?!? SONOFA…
TL, TL, why o why must you do this to me?!?
Dang!
I'd say you can read the blurb over and over again and you still won't be prepared for the ride that you're in for. So I say just dive right in!
There's enough depth to both characters. Rose is a broken character. She's fragile but she showed strength. For all the messed up stuff she's been thru, she managed to rise above it. Black is a fascinating H, or antihero. His profession and his history guarantee that. All the emotions are buried deep, deep down. Stoic but feels strong emotions. Despite the evil that surrounds him or lives in him, I saw what Rose saw in him.
The story itself, or certain parts of it, is familiar, giving me the feeling of having read it before, yet unique enough to make me wonder where it's going.
And now you probably wonder why I didn't rate it higher. Frankly, I really wanted to, I really did!
There's too succinct a feeling to it that I couldn't shake off, which I really wished I could've because I felt it prevented me from completely connecting. I also really wished that their history included Rose's POV because I felt it didn't allow me to fully buy into Rose's feelings about Black. I felt like I missed something important to make me understand her younger self better. And I really wished that this was longer. Yes, there's such thing as meandering and adding superfluous details, but on the other hand, it felt like I was only getting a summary or an overview of certain events when I would've really loved a more descriptive narration. Oh, and *whispers* there were some typos… But you know what, this is just me, ok?
The last 20% def made up for a lot of things in my head. Over all though, you wanna talk about suspense? Oh you'll get it alright. You wanna talk about dark? Oh you'll get it… And of course, how can I not mention the cover?!? Franggy!!!! Sigh…
Now, I just really really hope that I'll be fortunate enough to get my grubby lil fingers on book 2. I have to!!! *grins*
Dang!
Thanks for dropping by!
~Leftie