Preppy returns in
Preppy Part Two by T.M. Frazier.
Preppy finds himself back in a world he once loved, but no longer recognizes. His dim smile can't hide his inner turmoil and the people he views as family all suddenly feel like polite strangers.
Except for one person. A girl with dark eyes and even darker hair.
A girl who isn't even an option.
Dre can't decide who she's going to listen to. Her heart, her head, or her body. Because two out of those three things have her heading right back to Logan's Beach. Closure is what she tells herself she's seeking, but when she unlocks doors that were never meant to be opened she soon discovers that when it comes to Samuel Clearwater, closure might NEVER be an option.
This is book six in the King Series and the second part of Preppy and Dre's story.
"Oh yeah?" Preppy asked, taking a step forward, crowding me in, staring deep into my eyes with an intensity that had me biting down hard on my lower lip. "Do YOU like a clean look, Doc? Or do you like it dirty? Beards. Tattoos…scars?"
Yes, I like it dirty. So dirty.
I was stunned into silence. Preppy's proximity was f*cking with my brain, and I was afraid I was going to blurt out something that would dig me a deeper hole than I'd already dug for myself. I opened my mouth to answer, but I couldn't get the words out. Not like I needed to. Preppy answered for me. "If I remember correctly, you like it dirty.
Real
f*cking dirty."
He took another step. "Remember that first time? In the field? By the train tracks?
The hair on the back of my neck stood on end. "What are you doing?" I asked, trying to step around him, but he pressed his hands against the wall, caging me in. The warmth of his chest radiated onto mine. I tried to look anywhere but into his eyes, afraid of what I might see, but there wasn't anywhere else to look. He moved even closer.
Preppy pressed his knee between my thighs, parting my legs. "Me?" he asked, with mock innocence. "I'm just reminiscing with an old friend."
"This doesn't feel like just reminiscing."
He stared intensely into my eyes. "No, not YET it doesn't." He grinned. "But it f*cking will. Soon."
RATING:
Preppy!!!
Oh, but shoulda' known that that is how TM will end this, say wut?!!!!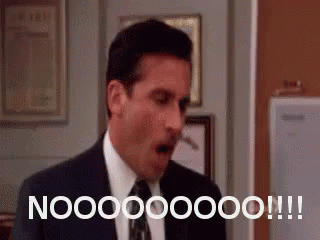 Now that we're caught up with Preppy's backstory, this is not only the continuation of Preppy and Dre's story, but also the continuation of the series as a whole. It picks up where Part 1 of Preppy's story ended, and where book 4 of the series ended. So definitely not a standalone, if that's still not clear...
I do appreciate TM's foreword on this because I totally understood. King and Bear of the first 4 books got a duology each, but Preppy gets a trilogy, and it makes perfect sense.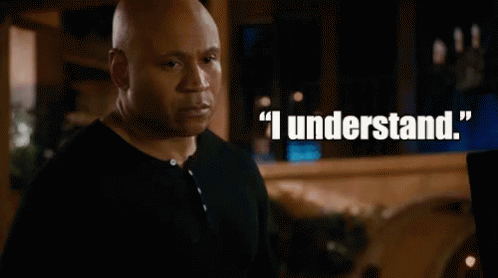 Preppy is now out of that hellish experience and it's about him learning to move forward. Dre is back thinking she'll get her closure but obviously not.
Maybe it's just me but this is more emotional than the previous books. For starter, they're not quite knee-deep in any situation, so to speak. This is about Preppy coming back to the land of the living. This is about figuring out how Dre fits (as if there was any question). In doing so, King, Bear, Ray and Ti had their parts to play. Bigger than Preppy and Dre's reunion is the familial relationship that this little group has created and clearly cherished.
Preppy broke my heart. I felt his anguish.I felt his confusion. But, y'know, Preppy is Preppy. And Preppy deals with things the Preppy way. Dre has grown quite a bit. Her strength is more apparent. She has become Preppy's anchor.
I love how King and company played a prominent part. I love how I got a glimpse of Rage, Nolan, and... wait for it... yup, Smoke, albeit small.
While I didn't get the introduction of new elements, ie, new characters, you just know TM wants to take you in a specific direction. And outside of that bomb that TM dropped right at the very end, I thought it wrapped things up nicely and very well could've been their tentative HEA. But, but, but, there were still a lot of answered questions, for sure, so I can't even describe the anticipation I'm feeling getting to the conclusion of Preppy's story.
Alright, #evilginger, bring it!!😁
T.M. Frazier is a USA TODAY BESTSELLING AUTHOR best known for her KING SERIES. She was born on Long Island, NY. When she was eight years old she moved with her mom, dad, and older sister to sunny Southwest Florida where she still lives today with her husband and daughter.
When she was in middle school she was in a club called AUTHORS CLUB with a group of other young girls interested in creative writing. Little did she know that years later life would come full circle.
After graduating high school, she attended Florida Gulf Coast University and had every intention of becoming a news reporter when she got sucked into real estate where she worked in sales for over ten years.
Throughout the years T.M. never gave up the dream of writing and with her husband's encouragement, and a lot of sleepless nights, she realized her dream and released her first novel, The Dark Light of Day, in 2013.
Thanks for dropping by!
~Leftie