Bear & Thia's epic is FINALLY HERE!
(WARNING: Graphic words/language)
I was mad at the world, at the whiskey for not being strong enough, at the drugs for not lasting long enough, at the fucking whores I banged for not getting me off when it was my fault my d*ck was fucking useless after a bucket of f*cking blow. I went so far as to be pissed at random people on the street for laughing or smiling when I felt like I'd never be able to smile or laugh again.
How dare they?
How f*cking dare they be move on with their lives like my friend hadn't just died.
I was on the verge of losing what little sanity I had left when I rode out of Logan's Beach and set off to find a place, or places, where I could numb myself against the feelings that followed me from town to town, cheap motel to cheap motel, girl to girl, high to f*cking high.
Then, this pink haired girl from the past came barreling into my life and it was like for the first time, I'd found a purpose. A real genuine purpose and not just some shit Chop spewed out as orders that I and every other member of the Beach Bastards took as bible, but a true reason to live again.
To WANT to live again.
Someone to live for.
Ti was my chance at some sort of real happiness when Lord f*cking knows I had no idea what that really was before her. The only glimpses of real genuine happiness I'd ever had came courtesy of Preppy, King, and of course Grace. Like when King tattooed us for the first time and we loved them, even though they were crooked and downright f*cking awful. Like when Grace made me my very first birthday cake. Like the time King Prep and I sat at the top of the water tower and thought the world was ours to take.
Because at that time, it was.
Then there was Ti and my new happiness became the first time I saw her smile. The first time I kissed her. The first time I tasted her pu$y by the fire. The first time she let me inside of her, shamelessly pushing through her virginity in a frantic need to make her mine.
Because that's what she was.
That's what she would always be.
And I will kill every motherf*cker who dares to try and take her from me.
Mine.
RATING
:
This!
This is THE conclusion to Bear and Ti's story that I so totally was looking for!!!
Heck, that epilogue alone?!?!?
That!
That alone was enough for me to give this all the stars I can give! If you've read it, you know exactly what I'm talking about!
Oh!!! My!!! Gawd!!!
While Lawless didn't win me over completely, because of my own hang-ups that is, those old feelings are all gone here, I'm telling you now.
The darkness and effed-up-ness that I've come to expect TM to take me thru, it's all here. There were definitely some OTT-ness but keep in mind the kind of world that Bear and Ti live on. And at one point, I asked myself how much can poor Ti need to go thru, with what appears to be one misfortune after another, but again, with the things at play, the danger was real.
Thia's got spunk, without a doubt! While she may have been too stubborn to listen at times, I get why she did the things she did. She's not afraid to face danger if it means Bear's safety. She knew she needed to be strong for Bear, but I love how she knew that she needed to be strong for herself, that indeed she is a survivor.
Bear is one crazy mothereffer! And I absolutely love him! I love how everything he did, be it right or wrong in other people's eyes, was all for the woman who grounds him and ultimately completes him. He's such a contradiction. Amoral in one hand, but loyal on the other; dark on one hand, yet full of love on the other… what a complex man! And I have to say having JMJ as cover did not hurt at all!
The story moved how it was supposed to. The intense heat between the 2 did not wane and stayed passionate. The deep friendship remains. The acerbic conversations amongst friends were just as funny. A new interesting character was introduced. Other loved characters were present.
And that ending?!?!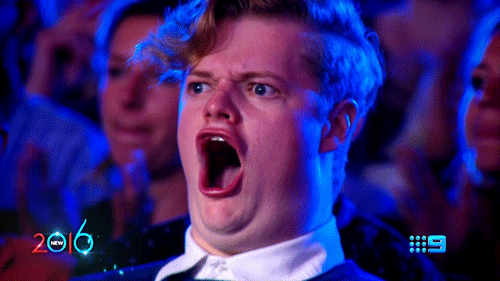 It was the perfect ending to Bear and Ti's story!!! It was epic!!! It was brilliant!!! Another TM book hangover for the record!
T.M. Frazier is a USA TODAY bestselling author. She resides in sunny Southwest Florida with her husband and young daughter. When she's not writing she loves talking to her readers, country music, reading, and traveling. Her debut novel, The Dark Light of Day was published in September of 2013 and when she started writing it she intended for it to be a light beachy romance. Well...it has a beach in it!
Signed Set of Lawless & Soulless