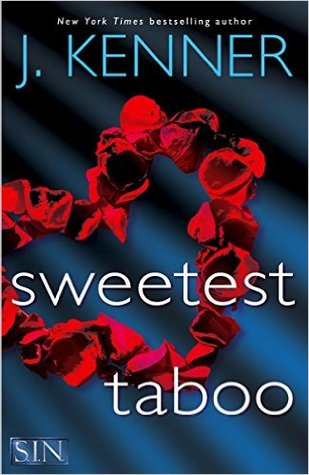 All eyes are on us . . . and there's nowhere to run.
Everyone has their own ideas about Dallas Sykes: He's a reckless billionaire, a devilish playboy, a man who gets whatever he wants the minute he wants it. But I know the real Dallas behind the money, bravado, and power—and he's completely, blissfully mine.
We carefully guarded our secrets, and in each other's arms we sought refuge from our dark past. Our pain became our pleasure, our control within the chaos. But we could only hide from the truth for so long.
Now we've let loose our inhibitions and are ready to face the future. And no matter what people think or say, coming clean is its own sweet reward.
RATING:
The conclusion to Jane & Dallas' story, it picks up right where bk 2 finished. You finally learn who were responsible for what happened to Jane & Dallas in the past as Jane & Dallas continue to strengthen their relationship regardless of all the other things on their way.
I'm a lil underwhelmed with this conclusion, unfortunately. For starter, for all the resources and talents of Dallas' team, I didn't feel they really did a good job. They may have always been like that from the beginning but it wasn't until this 3rd book that I felt unimpressed. I felt like this time, I was being told rather than shown so that took away some of their credibility in my head.
The heat is still there between Dallas and Jane, but I felt less connected somewhat. And while the relationship did progress, it felt like I didn't really learn anything new. I suppose the focus here really is getting answers and finally solving the "mystery" so that they can finally move on with their lives. And even that portion felt predictable. And predictable would've still been ok had I been emotionally vested, but I guess that was the missing part.
Be all that as it may, this may have just caught me at an off time. In the end, I was glad to see Jane and Dallas finally get their HEA. Dallas stayed delish right til the end with his hard but protective sweet side, and Jane showed enough sense and gumption to make her a worthy h. If you're like me who's started this series, you might as well finish, right? And like I said, get to their HEA, right? Right!!
J. Kenner (aka Julie Kenner) is the New York Times, USA Today, Publishers Weekly, Wall Street Journal and #1 International bestselling author of over seventy novels, novellas and short stories in a variety of genres.
Though known primarily for her award-winning and internationally bestselling erotic romances (including the Stark and Most Wanted series) that have reached as high as #2 on the New York Times bestseller list and #1 internationally, JK has been writing full time for over a decade in a variety of genres including paranormal and contemporary romance, "chicklit" suspense, urban fantasy, and paranormal mommy lit. JK has been praised by Publishers Weekly as an author with a "flair for dialogue and eccentric characterizations" and by RT Bookclub for having "cornered the market on sinfully attractive, dominant antiheroes and the women who swopn for him." A four time finalist for Romance Writers of America's prestigious RITA award, JK took home the first RITA trophy awarded in the category of erotic romance in 2014 for her novel, Claim Me (book 2 of her Stark Trilogy).

Thanks for dropping by!
~Leftie