"All of your ideals, your hopes and dreams…they cease to matter if you abandon them in your darkest hour. We have to see this through to the end."
Jack McIntyre and Caroline Gerard have never shied away from a challenge. As dual commanders of the American rebel forces, they now face the greatest adversity of their lives. Every decision has permanent consequences. Relationships are tested and restored. Hard truths come to light. When the reality of their situation finally hits them, there is one thing they know for certain.
No sacrifice is too great for love.

REVIEW
RATING:
First of all, I feel like I have to apologize to Cecilia. I received my ARC for this way before its release but I just sat on it. Yes, I was nervous about it, but more importantly, at the time this was coming out, the American current events had my attention and it was (well, it still is, at the time of writing) alarming me in so many ways. And to read the conclusion to Jack and Caroline's story that now feels has quickly moved to meta-fiction category inadvertently, it made me more on edge.
But there's no doubt that I would pick this up eventually, come high or hell water. Because deep down, I am dying to get to their ending, simply put.
And gosh darn… this is the epic ending that only an epic journey deserves! Unquestionably!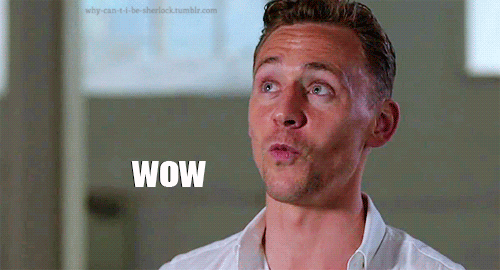 This picks up exactly where the 5
th
book ended. Caroline and Jack have gone through so much, sacrificed so much, planned so much, it all boils down to this now.
Vindication and comeuppance is what this is all about. In a perfect world, no one should get away with doing evil things. And that's what Cecilia gave me, ie, in addition to hope.
Jack is Jack. Imperfectly perfect Jack. I love Jack! Period! The lover that he is, the husband that he is, the partner that he is, the friend that he is, the father that he is, the leader that he is, the person that he is. I love Jack!!! Oh yah, I said that already.
Caroline has definitely found her stride. To bounce back the way she did, this was her moment to shine. Caroline challenged me in the past, as she was starting to recover from that horrific time. Suffering from PTSD, I understood what was motivating her during those times, but, oh, she tried me alright. And while it's not suddenly all rainbows and unicorns, she's very well on her path to healing. To be dealing with that during the culmination of their valiant effort, I'd say that takes real cojones, for lack of better words…
I may have said this already before but Jack and Caroline together, they will go down in my reading history as one of my topmost fave couples. Being the powerhouse couple that they are, it's admirable to have the moral and ethical compass like they do. Beyond that, to see the way they care for each other, the way they anchor each other, the way they live bigger than themselves and ultimately the love they have for each other was really beautiful to read. It's so heartfelt that it hits you right in the gut.
My heart was in my throat especially towards the end. Given what they've gone through, you just wanted to make sure that everything goes according to plan. And while I was holding my breath, I was also hit with a poignant feeling as Jack and Caroline support each other throughout this ordeal. GAH, I love them so much!
I do have to acknowledge the other heroes in this series; these heroes, men and women alike, who surrounded Caroline and Jack. These people fought, and some even died, for their belief and to be surrounded by equally strong characters is such a pleasure to read.
Now I understand we're living in very interesting times at this moment. I may be completely on the left field here but it did feel that Cecilia may have indulged herself a little and used parts of the stories as a bit of platform. Or maybe it's just me projecting my own feelings. Hey, regardless, I love the message.
Lastly, as a blogger, I love the acknowledgment at the end.😉 Just like Cecilia, I'm also thanking this friend for introducing me to this epic series. This is clearly a labour of love for Cecilia and it truly was a treat to read. This whole journey for Caroline and Jack was creative, emotional and encouraging. I cannot be any gladder I had the opportunity to read this.
So for that, thank you from the bottom of my heart, Cecilia!


Cecilia London is the pen name of a native Illinoisan currently living in San Antonio, Texas. She's filled several roles over the course of her adult life - licensed attorney, wrangler of small children, and obsessed baseball fan, among others. An extroverted introvert with a serious social media addiction, she is the author of The Bellator Saga, an epic, genre-crossing romance series. You can catch all of her quirky updates on Facebook, Twitter, and Instagram, or at her website.