RATING: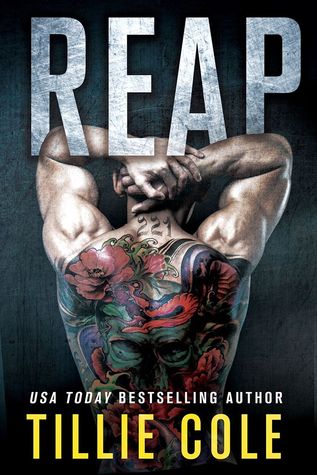 Raised as a prototype for the Georgian Bratva's obedience drug, 221 fails to think, act, or live for himself; he's his master's perfectly-crafted killing puppet. Standing at six-foot-six, weighing two-hundred-and-fifty pounds, and unrivaled in to-the-death combat, 221 successfully secures business for the Georgian Mafiya Boss of NYC, who rules the dark world of the criminal underground. Until his enemies capture him.
Talia Tolstaia dreams to break from the heavy clutches of Bratva life. She dreams of another life--away from the stifling leash of her Russian Bratva Boss father and from the brutality of her work at The Dungeon, her criminal family's underground death-match enterprise. But when she stumbles upon her family's captive who is more monster than man, she starts to see the man underneath. A powerful, beautiful, damaged man whose heart calls to hers. But sacrifices must be made--blood for blood...life for life...souls for scarred souls...
This is me BEFORE reading it:
HOLY SH!!!T!!! I gotz it!!!
*whispers* That cover!!!

This is me AFTER reading it:

HOLY SH!!!T!!! I heartz it!!!
There's no 2 ways about it, I'm completely hooked on this alternate world that Tillie has created revolving around the "royalty" of the Russian underworld. I'm telling ya, the things I've come to expect from Tillie's dark books- the OTT-ness, an old-world feel to the language that's somehow brutal, cheesy and charming all at once, they all just totally worked for me.
While this is standalone(-ish), it really is best to read the series in sequence to get the full experience. As I'm typing away here, I realize my mind is referencing the first book a lot, but no worries, no plans of giving away anything. This is now about Raze/Luka's sister, Talia, and 221/Zaal, the man she was forbidden to love but did anyways.
Before I go any further, call me stupes but I admit I forgot Raze's real name is Luka so you can imagine my confusion when I was reading his POV in the beginning of the book. And furthermore, I also did forget that Talia was his sister. Anyhoot, putting my senior moment aside, I was just really glad to be lost once again in Tillie's version of a pseudo Romeo and Juliet done Russian mob-style.
221/Zaal went through what Raze went through as well, and actually broke my heart more just because it felt it had a more brutal start:'( And the things done to him just felt more violent:'( Gah!!!
Talia, for all her status afforded her, caught in the violence of her world, she just wants to find love. And unexpectedly she did, in the form of Zaal, the boy borne of the wrong family, with a violent background and no memories to boot, sigh…
I'm telling you, with this dark world that Tillie created... the violence! Eeek... the heartbreak! Sigh... the emotions! Swoon...
Zaal was definitely the highlight for me here, along with the riveting premise. The innocence of his words and actions just totally melted my heart!
And on that note, I will just leave it at this...
Hey, just following Tillie's lead, das all... sigh... swoon... sigh...
Thanks for dropping by!
~Leftie