RATING
: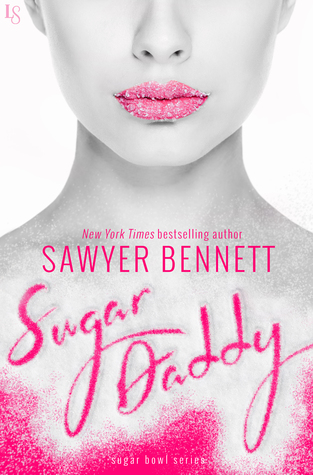 Seduction has never been so sweet! The New York Timesbestselling author of the Cold Fury series—Alex, Garrett, Zack,and Ryker—returns with the first novel in a hot new trilogy.
Sela Halstead lost her innocence in a way that no sixteen-year-old should ever have to endure. She's spent years trying to forget that night even while wondering about the identities of the monsters who brutalized her—until a telltale tattoo flashes across Sela's TV screen. The incriminating ink belongs to Jonathon Townsend, the millionaire founder of The Sugar Bowl, a website that matches rich older men with impressionable young women. Obsessed with revenge, Sela infiltrates Townsend's world, only to come face-to-face with a tantalizing complication: Beckett North, his charismatic business partner.
The tech mastermind behind The Sugar Bowl, Beck always gets what he wants, in business and in bed. And yet, for a man who's done every dirty thing imaginable, there's something about the naïve, fresh-faced Sela that sparks his hottest fantasies. Because with her, it's not just about sex. Beck opens up to her in ways he never has with other girls. So why does he get the feeling that she's hiding something? In a world of pleasure and power, the shocking truth could turn them against each other—or bind them forever.
Note:
Sugar Daddy
ends on a cliffhanger. Sela and Beck's story continues in
Sugar Rush
and
Sugar Free
!
I've started or read a few Sawyer Bennett series at this point and to say that this has a totally different feel than the others is almost not surprising, especially for a fan like me, seeing how she can imbue each series with changing flavour or tone.
This is a new series about Sela and Beck, brought together by less than altruistic reasons on Sela's part. I'm telling you now, I'm not a big fan of love stories starting out with any form of deceipt. BUT there are a handful of authors who I don't mind putting my trust in, knowing that they can sell me the need for deceipt. As you can see with my rating, Sawyer is one of them.
Sela had to do what she had to do, not expecting Beck and their attraction to each other at all. She has one goal in mind when she sought out the person she wanted to seek out and Beck just happened to be in the crosshairs. At least that's how it started.
I understood Sela's motivation and I also understood her capitulation as time moved on. With that much damage to a person, while she may be going about it the wrong way, I can't help but encourage her. The d0uchebag who did the damage just has to pay! But on the other hand, didn't they say as well that the best revenge is living well. Oh Sela and her dilemma…
Beck almost seemed too perfect at times, for Sela and generally speaking. But I know that boy has secrets, I can sense it. Nevertheless, it doesn't mean he's not my kind of H. Oh he is alright!
Their hot times are just delish! This is Sawyer after all *g*
And this ends in one b!tch of a cliffie, just be warned. Also, there are heavy situations here that might be a trigger for some. While it's not the darkest I've read, color my darkness meter skewed, it may be for some, so again, just be warned.
Personally, I'm just hooked and can't wait to see where Sawyer will take these 2. Is it Aug yet?
Thanks for dropping by!
~Leftie