RATING: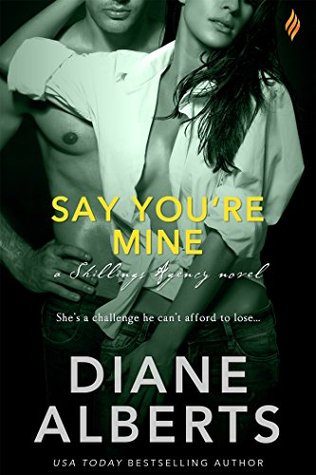 Navy SEAL Steven Thomas has only ever been able to count on three things: waking up in the morning, going to sleep sometime during the night, and Lauren Brixton. She's been his best friend since grade school, and what they have is the only relationship he's managed not to ruin.
Until one drunken night puts that all in jeopardy.
Lauren's watched Steven flit from one-night stand to one-night stand, seemingly not interested in something more. So when the long-ignored attraction between the two of them blows up in their faces, she does the only thing she can—she pretends she doesn't want him. But all's fair in love and war, and Steven's not about to lose the only person in his life who matters…
What a sweet story!
Two people who have been friends since childhood and remained close friends as adults, until they realized they couldn't be just friends anymore. I guess Lauren has always known that Steven is the one for her, but Steven, not so much, although he got there eventually.
Given their history, it was understandable there would be wavering because turning friends to lovers is a delicate balance. If the lover part messes up, the friend part can be lost. Oh but when those 2 got together, eeeek, hot!!!
I swear, Steven is like a walking Hallmark card by the end with all the sweet words spewing out of his mouth. Every statement from this dude is like one wedding vow after another which I certainly don't mind hearing over and over again. I even forgot the fact that whatever created the conflict near the end felt so trivial in my head. I didn't care. Steven understood the meaning of grand gesture, as far as I'm concerned.