RATING: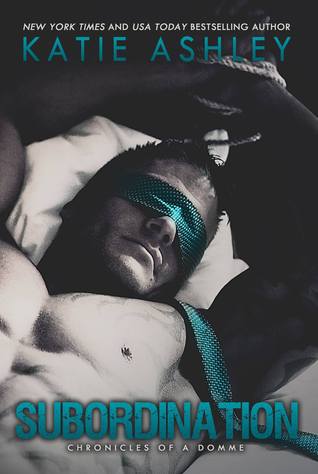 When Sophie Jameson first became a domme at Club 1740, it was more out of financial necessity than it was for personal pleasure and sexual exploration. But over the years as she rocked her leather corsets and boots while wielding every crop and flogger imaginable, she grew to love the thrill and adulation that her clients brought her. But all along, her path in life and her heart was with a different profession—one she was planning to embark on at the summer's end.

And then he changed everything. Tall, dark, impossibly built—William was the complete opposite of whatever image a male sub conjured up. After all the subs, Sophie finally felt true lust and desire. Although he was the proud stallion who needed breaking, he became the one to make her break all her rules and let down all her walls.

But it was just supposed to be for that one night, but an accidental encounter days later outside Club 1740's protected walls had the two seeing each other in a different light—as simply Sophie and William, not Domme and sub. While they should have parted ways, they couldn't. While they should never have gone back to her place, they did.
And that simple mistake has a serious price for both of them.
As a first Katie read, hmmm… I'd say I like it… As a first domme read, hmmm… I guess it's ok…
Sophie is a professional domme who met William on her last day at work and ended up running into him outside of work. There's more a connection there than meets the eye, and just as they're starting to explore that thing between them, turns out, it's a small world after all for them.
In my head, I think it's making a difference that being a domme is just a job for her. Did that translate well in her life? I don't know. She doesn't even know herself and never really had to think about it until William came into the picture. William on the other hand is into the lifestyle. He knows what floats his boat. So, I suppose in a way it's interesting to see how they managed the dynamics between them.
For a BDSM-themed story, I expected more depth. It almost felt a vanilla-ized version, and this is coming from someone who has a low threshold for this theme. And it also felt that the other events that took place subjugated that aspect of their relationship. Had this been more a character study focusing only on their feelings towards each other and what it means to be in that relationship, it would've worked better in my head. Seeing that this is all Sophie's POV, I was actually curious to delve more into William's mind. After all, there're not as many stories out there about a male sub.
Now, while that whole aspect on BDSM didn't quite meet my expectations, the romance of it all and the story as a whole certainly did. I finished it quickly which meant it was an easy read for me. Sophie's struggles, outside the bedroom, are relatable. She's straightforward, kind and caring. William is a gentleman and quite adorable. There's just enough angst and conflict to move the story, decent side characters, and yes, smokin' times under the sheet, as you might say.
Overall, it's probably just as well that this is my first domme read, it was a gentle way of breaking me into it. It's def a good intro to the writing of Katie.
Hope that makes sense…
Thanks for dropping by!
~Leftie